Complete & Partial Dentures

Irvine, CA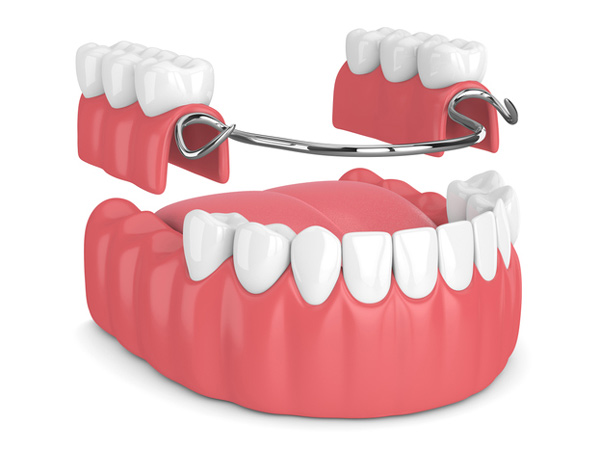 Here at Irvine Dentistry, we are fully prepared to create custom dentures - complete and partial - that fit your mouth naturally and comfortably.

When you are missing several teeth, accomplishing even the most basic tasks can be incredibly daunting and frustrating. Speaking with your friends and family or chewing your favorite food can feel intimidating.

However, these are not the only reasons why dentures in our clinic are worth exploring. You also do your oral health a big favor, particularly if you need partial dentures. The last thing you would want is your neighboring teeth shifting and causing misalignments in your smile and bite.

Luckily, we are well equipped and have the experience to take care of your oral health needs. We can help you flaunt a beautiful simile without compromising the health of your teeth.


What Are Dentures?

When you are missing teeth, you may experience a variety of problems. Losing self-confidence tops the list. Other issues may include difficulty eating certain foods, difficulty speaking and becoming less confident in your smile, among others.

Dentures are dental appliances that are custom made to replace your missing teeth and restore the appearance and oral functions that were lost. Partial dentures are used when only some of your teeth are missing, whereas complete dentures are used when all of your teeth are missing.


What Are Complete Dentures?

Complete dentures are meant for patients who are losing all their teeth along the jawline. Whether you came to us missing all the teeth or required teeth be removed for some reason, our complete dentures can offer a solution to both dilemmas. If you have teeth removed, we will provide you with a temporary denture until your gum tissue heals after tooth extraction.

It will be provided right after your teeth are removed, so you do not have to be toothless while your permanent denture is being fabricated. However, you will be required to make frequent visits to our clinic for adjustments throughout the healing process. This is essential since this is a period where your gums and bone change shape. Once your complete denture is made, you will have to come back to ensure they fit correctly.


What Are Partial Dentures?

Partial dentures, unlike complete dentures, are intended only to replace a few teeth. While they resemble traditional dental bridges, they are more comprehensive than conventional bridges are. That is, if you were missing teeth sequentially on each side of a single arch, the best option would be a partial denture.

If a denture is not placed into these open spaces, your remaining teeth will begin to shift into these spaces, which can deform your bite and appearance.

It will take at least a couple of weeks and multiple appointments to complete the fabrication process. Once we determine the right denture for you, we will take impressions of your lower and upper jaw to determine the amount of space between them. Once done, we will create models in the exact position and shape of your future denture.


Schedule Your Consultation

If you are ready to restore your smile with complete and partial dentures, contact Irvine Dentistry at (949) 656-2933 today. Our team will be happy to schedule a consultation!