Composite Resin Bonding 101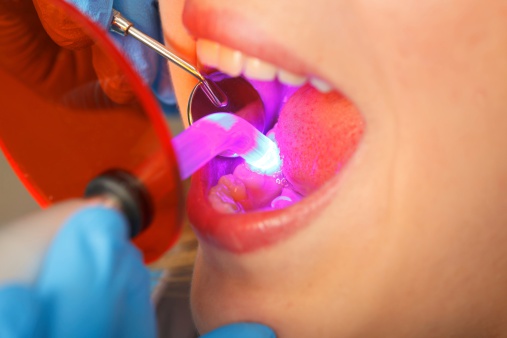 While every individual wants a healthy smile that lasts a lifetime, the fact remains that as the years go by, our teeth sustain wear and tear and extensive damage. Composite resin bonding can prove to be a minimally invasive and quick option for the beautiful and bright smile you are looking for.

For this purpose, it is important to understand what makes a person an ideal candidate for the procedure to determine whether the investment will be worth it.


What Is Composite Resin Bonding?

The cosmetic technique used to shape and mold dental materials (in this case, composite resin) on the patient's teeth to provide the appearance of a whiter and brighter smile is known as composite bonding.

Whether you have gapped teeth, chipped teeth, or stained fillings or teeth, composite resin bonding can be the right solution for you. This procedure costs around 300-600 dollars, and it can be completed in a single appointment.


Is Composite Bonding Right for You?

Like every other dental treatment plan, composite bonding isn't right for every individual. If you have a crooked smile due to an underbite or overbite, this cosmetic process won't be helpful in correcting it.

Composite resin bonding is mainly for those who are looking for a cosmetic solution for their otherwise healthy teeth.

At Irvine Dentistry, Dr. Christianne Lee and Dr. Lee have the relevant experience and specialty in the area to execute the high level of technique required during the process.


What to Expect During Your Visit?

The composite bonding process today is carried out in an extremely safe and efficient manner. Firstly, some surface enamel is removed, allowing the doctor to shape the composite resin perfectly to your tooth. Next, the bonding agent is applied, followed by the addition of composite resin. The resin is then cured with a special light, and lastly, your teeth are polished.

If you are interested in achieving an attractive and happy smile, composite resin bonding might be the right option for you. To discuss your options, schedule an appointment today by calling us at (949) 656-2933.

For more information about some of the related services we offer explore the links to learn below!
Veneers
Teeth Cleaning
Dental Exam
Tooth Filling