I Just Received Dental Crowns, How Do I Care For Them?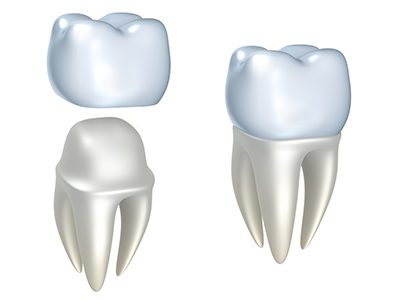 Dental crowns are restorations used to revamp the look of your smile and improve dental function. You receive dental crowns after a dentist performs a root canal in order to shield the tooth against further harm. A dentist fits crowns when you are receiving dental implants. A tooth that is weak can be supported by crowns, thus improving its strength and function. Though dental crowns may not be expensive, it is paramount you keep them in good form to ensure they survive longer. Your dental crowns can endure for up to 20 years, but only with proper care. Use these tips to care for your dental crowns.


Maintain good oral Hygiene

Any dentist will tell you that good oral hygiene is your first line of defense against all oral issues. Dental crowns are resistant to infection and decay, but the structure beneath them is vulnerable to these elements. Patients must practice proper oral care at home. Floss once a day and brush two times. Use fluoride toothpaste to help keep the natural tooth structure strong and further from additional decay and damage. Again, use a soft-bristled brush to avoid scratching and ruining the crowns.


Keep away from Sticky and Hard Things

Though dental crowns are sturdy and enduring, they are not indestructible. What you consume can impact the restoration in the long run. Sticky substances like taffy and caramel can displace the crowns. Again, chewing on hard candies or nuts can lead to cracking and chipping of the dental crowns. Skipping these foods is paramount or you can just have them sparingly. Don't bite on ice too, it is bad for the crowns.


Use a Night Mouthguard

Teeth grinding can harm your crowns. If you grind regularly, get night mouthguards to reduce the effects of grinding on teeth or crowns. Mouthguards provide cushioning to the teeth and position the jaw more favorably to prevent further harm.

While observing these tips for caring for a crown, you also want to see our dentist regularly. The dentist will provide prophylaxis cleaning or even scaling and planing if you have a gum infection. Also, the dentist checks if the restorations are in proper shape and form.