Getting a Same Day Crown Could Make Getting Back to Life a Little Easier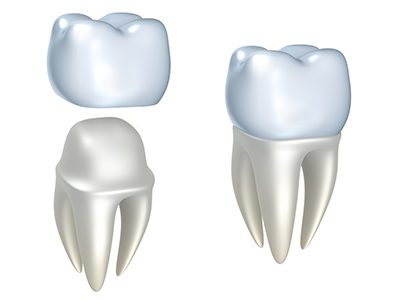 A dental crown, or a dental cap, is a type of dental treatment that encircles a tooth. If you have a large cavity that is causing damage to your tooth, we may suggest a crown as part of your dental restoration. A crown is usually bonded to the tooth and made from a variety of different materials.

Getting a traditional crown on your tooth usually it takes two visits. At the first appointment, we would take x-rays and perform any additional work necessary. We would also make an impression of your tooth and install a temporary crown. On your second visit, we would remove the temporary crown and bond the permanent crown to your tooth.


Benefits of a Same Day Crown

Obviously, there are benefits to a same day crown. You only need one appointment! A camera is used to create a 3D image of your damaged tooth, and a machine creates your crown in the office. We prepare your tooth and bond the new crown in a couple of hours. Getting a same day crown could make getting back to life a little easier, with less hassle and fewer appointments. Sometimes, one dental visit can even be cheaper than two visits.

We look forward to discussing the options of the same day crown or a traditional crown with you. If you want convenience, a same day crown would probably fit your lifestyle the best. Additionally, you will need fewer injections and will only be numbed once!


We Want to Help

We look forward to discussing different scenarios with you. If you do need a crown, we want to take time to talk with you about your options. We are here to help you, and look forward to working with you to have a beautiful smile and a functional mouth.