How Your Hormones Affect Your Oral Health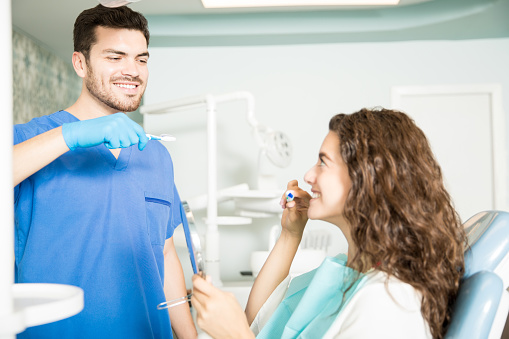 Women over the age of twelve are familiar with the effects hormones have on their lives. Hormones can also impact your oral health, a fact that is less well known. Considering how important oral health is to overall health, it is also beneficial to understand how hormones affect it.


Oral Health and Hormones

Hormones affect your blood supply, which impacts all parts of your body, including your gums. An estimated 38% of American women suffer from gum disease, which they are more susceptible to because of changes in their hormone levels. In addition to affecting your gums, hormones affect how your body deals with toxins, such as bacteria found in your mouth. Changes in your hormone levels may impact the estrogen receptors in your gums, and that means when your hormone levels change, you may experience symptoms similar to gingivitis, or your current symptoms may worsen.


Hormone Fluctuations

Puberty introduces large amounts of progesterone and estrogen to the body, making gingivitis conditions more likely. Inflammation caused by plaque buildup can increase redness, swelling, and discomfort. Oral care during this time is critical, especially if you are wearing braces. Periodic gingivitis causes irritation and bleeding in the gums just before and during your period. Canker sores and swollen salivary glands are also common during this time. If it doesn't end with your period, consult a dentist.

When you're on progesterone for birth control, your gums are likely to inflame more than if you're not. Your dentist should discuss birth control with you as part of your medication list. Also, contraceptives can change the way other medications work, so you should discuss this before any oral surgery. Pregnancy gingivitis can develop at nearly any point during pregnancy. In addition to healthy gums prior to pregnancy, morning sickness, nausea, and diet changes can also influence our oral health during pregnancy. Let your dentist know about any worrisome changes and that you are pregnant. Dry mouth is not just a result of fluctuating hormones during menopause, but also of medications. In the absence of saliva or less of it, tooth decay and gum disease are more likely.