How to Help Your Child In a Dental Emergency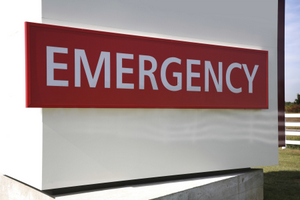 Children love to play and run around, and they might face risks while playing. They may fall and injure themselves. The good news is that there are always measures that can be taken to help minimize the hurt and reduce bleeding. But one thing is that most parents do not know how to carry out dental emergencies when they happen to their kids. Some parents may start to panic, which will worsen the situation. Dental emergencies can sometimes be severe or minor, and therefore, all parents should be prepared for such instances and know how to analyze the situation.


What Are Some of the Most Common Kids Dental Emergencies?

Many common dental emergencies can happen to children at any time. It is essential to know about them and learn how to address the situation to ease your child's pain and protect their teeth. Children can bite or cut their tongue, cheeks, or lips. This is usually an emergency that happens to almost everyone and can be taken care of before it worsens. Our dentist advises parents only to use a cloth to clean the area or use a cold compress to ease the pain.

Other serious emergencies can include toothache, knocked-out teeth, jaw fracture, tooth sensitivity, and dental abscess, which is a painful infection in the root canal of the teeth. If your child faces such emergencies, it is important to call us immediately to know what you should do about the situation. Our dentists will advise you on stopping the bleeding before you bring your child to the clinic.


Why Is It Important to Bring Your Child For Emergency Visit

Your child can significantly benefit from an emergency visit. This is because a pediatric dentist will perform a few tests on your child's mouth to ensure no other areas were injured. He might carry out an X-ray to know if the jaws and teeth might have been fractured during the accident. Call or visit our clinic today for more tips on handling children's dental emergencies.