Charcoal Whitening: Does it work and is it safe?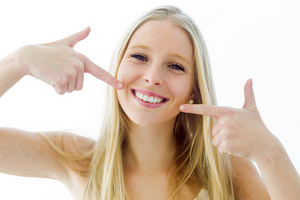 Whitening your teeth is a popular way to improve your smile, and there are many products available to help you achieve this goal. One method that gained recent popularity is charcoal whitening, but does it work? And more importantly, is it safe? Let's take a closer look.


What is charcoal whitening and how does it work?

Charcoal whitening is a teeth whitening method that uses activated charcoal as the main ingredient. The charcoal is said to help remove plaque and other surface stains from your teeth. It is claimed that this can give you a brighter, whiter smile in just a few short treatments.

How does it work? Activated charcoal is known to adsorb (or bind) to substances. When it comes into contact with plaque or other surface stains on your teeth, it is thought to attach these particles and help lift them away. This leaves your teeth looking whiter and brighter.


Are there any risks associated with using activated charcoal for teeth whitening?

There are some risks associated with using activated charcoal for teeth whitening. One of the biggest concerns is that it may be abrasive. This means that it could potentially damage your tooth enamel if used too often or too aggressively. It's also important to be aware that activated charcoal can cause staining on your teeth, so you may want to avoid using it if you have sensitive teeth or gums.


How do I use activated charcoal for teeth whitening?

If you've decided to give activated charcoal a try, there are a few things you need to know before getting started. First, it's essential to select a quality product made from activated charcoal safe for oral use. You can find this type of charcoal in capsule or powder form.

To use the powder, mix it with water until it forms a paste. Then, brush your teeth with the paste and leave it on for two minutes before rinsing. For best results, do this daily for two weeks.

If you're considering using activated charcoal for teeth whitening, it's essential to talk to your dentist first. They can help you weigh the risks and benefits and determine if this method is suitable for you.