Fixed Bridges: Pros and Cons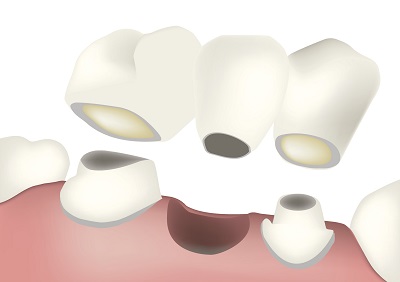 If one or more of your teeth have been lost, you have the option of replacing them with a bridge, which is a non-natural tooth or teeth that completes the space where one or more of your teeth have been removed or lost. The bridge is held in place in both places by crowns that are installed on existing teeth that have been prepared to accept crowns on either side.


Fixed Bridge Advantages

When properly cared for and maintained, fixed bridges may last a very long period, typically considerably longer than removable dentures. Bridges provide a more natural appearance and feel as compared to removable dentures. They are also more readily adjusted than dentures. A fixed bridge is usually less expensive than a dental implant. However, the expenditures of maintaining and repairing a bridge may add up over time.


Fixed Bridge Disadvantages

Bridges should be maintained on a regular basis, including cleaning beneath the pontics. Individuals who have fixed bridges should still have frequent dental checkups to verify that the construction of the bridge is intact, as well as to keep an eye on the anchoring teeth. It should be emphasized that, while permanent bridges are more durable than removable dentures, they should still be handled with caution. It is critical not to consume any excessively hard, sticky, or crunchy items near the bridge. Repairing or rebuilding bridges might become prohibitively expensive over time. The tooth is shaved down during preparation, which has a substantial influence on its general structure and health. Furthermore, it can cause a significant lot of pain and discomfort. This also implies that there is a larger possibility of future difficulties with the prepared teeth.