Is Whitening with Aligner Trays a Good Idea?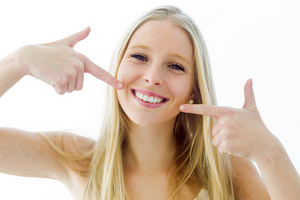 If you would like to whiten and brighten your smile, you may be wondering about the best approach. If you think you might use your aligner trays as a substitute for dental whitening trays, think again. While the two trays look similar, they are designed for different purposes. Therefore, it is not a good idea to use an aligner for straightening your teeth in place of a whitening tray.


Using Aligner Trays to Whiten the Smile

As orthodontic specialists, we strongly advise against using an aligner tray, such as Invisalign, to whiten a smile. Doing so is not the same as using whitening trays, as the aligner is used for a whole other purpose – straightening the teeth. Using an aligner tray can be likened to playing tennis with a badminton racket. While both a badminton racket and a tennis racket look similar, you cannot play tennis with a badminton racket. The racket is too fragile for tennis, making you ineffective at playing the game while also damaging the racket.


When You Should Whiten the Teeth When Undergoing Orthodontic Treatment

You should have your teeth whitened after you stop orthodontic treatment, as you need to wait for the teeth to settle into place properly. Plus, you will need to wear a retainer to ensure the teeth do not shift back to their former positions. Your gums and teeth are normally sensitive after orthodontic therapy. Therefore, it is best to wait six months before whitening the teeth.


Whitening the Teeth after Orthodontic Treatments

When you do finally whiten your teeth, it is best to choose an in-office whitening treatment. This type of process offers quicker and more satisfactory results. Plus, patients who receive an in-office tooth bleaching are closely monitored – something that is important, especially after you have just had your teeth straightened with braces or Invisalign.

Would you like straighter and whiter teeth? If so, we can help you achieve your goals. Give us a call today to schedule an exam and consultation.