What You Should Do Before Visiting the Dentist for a Cleaning?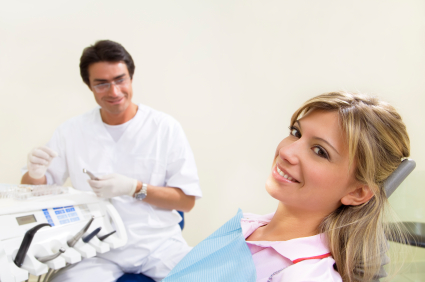 The majority of individuals despise going to the orthodontist. Something about often obtaining a foreign item trapped in your teeth and scratched about would do that to you. Nevertheless, it is an unavoidable evil in order to maintain long-term healthy dental and oral maintenance. Furthermore, if you have any medical issues, such as unpleasant mouth ulcers or hypersensitive teeth, dentist can assist you in alleviating any irritation. So, how should you prepare for the appointment to the dentist? Read on for some of our top recommendations on what to think about and what you should certainly look into before your dentist visit.


Brush and floss

It is usually a good idea to brush and floss your teeth a couple of days before going to the dentist, but do not overdo it. If you have not been brushing at all in between sessions, brushing a two days before your consultation will be ineffective and may even damage your gums if you go too far. Go about your business as usual, unless your appointment is in the afternoon or early evening, in which case clean after lunch to ensure there is no residue remaining over. It just aids in clearing things out and keeping your gums healthy for the orthodontist.


Make prior arrangements

Whether your youngsters have been to the orthodontist before or this is their first time, it may be a headache to get them all in the vehicle and adequately equipped if they know what is in store. Unfortunately, the dentist is not usually one of the top ten locations to go when you are a youngster, so you'll need to adequately prepare them for what is ahead. Even the most placid of youngsters might become terrified in a dangerous or new environment.

Creating a dental regimen in advance of such appointments may actually help make things go more smoothly. Even something as simple as taking those out for a drink beforehand or having a "dentist preparatory schedule" can help to acquaint the youngsters with the appointment and make it less frightening. This will also assist to decrease the likelihood of distress when you and your children visit the dentist. Nobody likes a sobbing or screaming youngster in the chair, so dentist will appreciate it! For more information or to schedule your next appointment, call our office today.