Some Foods Can Increase Your Stress and Oral Health Problems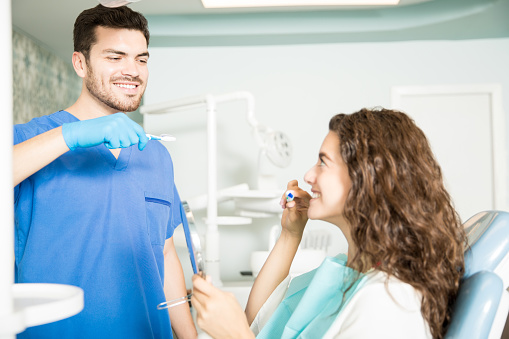 Have you ever eaten a food and thought, "my dentist would kill me for this"? Many people have, but they only ever do it with foods that have a high amount of processed sugars. In reality, there are other foods that should be monitored because they are worse, and your oral health may be better with them in moderation.


Acid Tips

Most people know that there is acid in everything that we eat and drink. The acidity is there whether we taste it or not, so when we start eating foods with acidity content high enough to taste (like sour candies): that's when we should be cautious. Our saliva has a neutralizer effect on most acids, so there is some protection for our teeth. However, by continuously eating high-acidic things, we can do more harm to our teeth than even sugar. Because sugar takes longer to cause tooth decay, and acids are able to melt away enamel faster. If you are a person that loves their acidic foods, make sure to rinse your mouth with water after you've finished eating the food. Also, consider limiting that high-acid food to meals and not eating it for long periods over the day.


Hard Foods

Those people who like to chew on hard candies or foods know that their oral health may be deteriorating. Chewing on hard foods that are meant to be sucked on or softened is one way to get cracks and micro-fissures in your teeth. Those people who had had a cracked tooth tend to get them from either grinding their teeth or eating hard foods. Consistent abuse of your teeth will result in a trip to see us either way. We suggest cutting your hard food choices down to nearly nothing. This is because it only takes one bite in the wrong way to crack a tooth and cause discomfort. To find out more about our practice and how we are working to serve you and the community, give us a call.