What Types of Problems Are Real Dental Emergencies?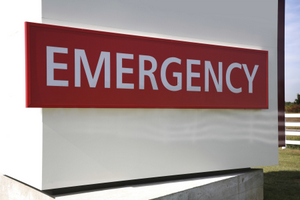 Dental emergencies do not happen every day. A mild toothache which is subdued by taking an aspirin is not a dental emergency. If your gums are irritated or even bleeding a little, this is not a dental emergency. If you experience sensitivity to hot, cold, or sweet foods and beverages, you are not having a dental emergency. It may seem like an emergency if your filling or crown falls out. However, a dental issue which requires immediate medical attention and treatment, would be classified as a dental emergency.


Types of Dental Emergencies

Having a bad toothache is the most common dental emergency. Remember we said a bad toothache. Marked by throbbing pain that does not go away, a bad toothache can warrant a call for help. However, there are worse things that can happen than a bad toothache. If you have an avulsed tooth, also known as a knocked-out tooth, you need to seek our help immediately and call us right away. Try to find the tooth and put it in some water or milk in preparation for transporting it to our office.

Another type of dental damage that is classified as an emergency is a broken or severely chipped tooth. Again, find any pieces you can, and get to our office as soon as possible. We can help you!

If you experience an abscess, or infection around the root of the tooth, look for swelling on your gum. If you see this, you need to seek help immediately as there is a serious risk to your oral and general health if this bacterial infection spreads.


Get to Our Office for Help

We will work efficiently to take care of your dental emergency. Our trained staff is here to help you relax as well as properly treat your dental emergency. We want to see you fully restored and back to normal as soon as possible.