Hidden Sugars in Your Regular Diet Could Harm Your Oral Health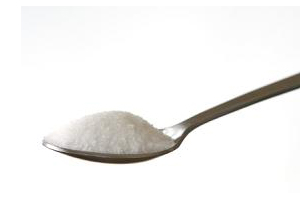 Some people do not realize that the foods they eat contain sugars - sugars that are hidden and therefore not obvious. So, where are these sugars hiding? The following information gives you more details about the foods that contain unwanted sugars.


What Foods Contain Hidden Sugars?

Pasta sauces can contain as much sugar as a chocolate chip cookie - pretty surprising when you consider the sweetness of a cookie. Even low-fat yogurt contains hidden sugar - a good deal of the stuff. When you eat yogurt, choose plain yogurt instead and add the fruit yourself. Doing so will cut down your sugar consumption considerably. Otherwise, you can eat as much as 17 to 33 grams per 8 ounce serving. That is as much as is found in 2 scoops of ice cream.


Eat Oil and Vinegar with Your Salad

Salad dressings also contain hidden sugars, as much as 5 to 7 grams for each tablespoon. A homemade oil and vinegar dressing contains about 1 gram of sugar, by comparison. Salad dressings with the most sugar include French and Catalina dressings. Also, raspberry vinaigrettes contain a good deal of refined sweeteners.


Pay Attention to the Food Labels


When you read food labels, be on the lookout for hidden sugars in the ingredients. These sugars can take on the names of cane juice crystals, cane sugar, brown sugar, beet sugar, coconut sugar, confectioner's sugar (also known as powdered sugar), and corn syrup solids.

Are you eating sugars that you do not know about? If so, you need to review your dietary choices so you can create a more dental-friendly diet plan. In the interim, give us a call as well. Schedule an appointment for a dental appointment and exam. We can set up a time that works with your daily schedule.