Why is Candy So Bad for Your Teeth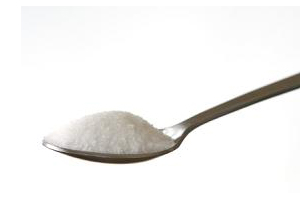 Everyone knows that candy is bad for their teeth. While an occasional sweet treat is perfectly acceptable, continuously indulging in your sweet tooth can compromise your oral health. Because candy is the main contributor to tooth decay, you must understand how cavities form and how to minimize their impact on your teeth.

At Irvine Dentistry, Dr. Christianne Lee and Dr. Lee can perform a routine dental exam to check for cavities and other potential oral conditions.


Howdo Cavities Form?

It's not sugar that forms cavities. It's the hundreds of bacteria in your mouth. Eating candy creates an ideal, moist environment for them to cause cavities, throbbing tooth pain, and tooth sensitivity. Plaque, a thick residue comprising bacteria, attaches to your teeth and feeds on the sugars in candy to produce harmful acid. This acid is what causes tooth damage and leads to cavities.


What Kind of Candy Cause the Most Teeth Damage?

While not all candy types are harmful, some are worse than others. Sticky and chewy candy top the list because they get stuck between the teeth where saliva can't break it down so easily. You should also avoid hard candy. Since they last longer, the harmful bacteria in your mouth have more time and opportunity to release their acid.

To resolve most candy-related dental issues such as cavities, tooth repair and extraction, we recommend visiting Dr. Christianne Lee and Dr. Lee at Irvine Dentistry


How to Minimize Tooth Damage from Candy?

The easiest way to minimize some of the harmful effects of candy is by drinking water. Do you know why dessert comes after supper? During mealtime, saliva production increases. So, eating candy or dessert after a meal allows saliva to cancel out the harmful acids. Lastly, brush at least 30 minutes after eating candy to prevent further tooth damage.

At Irvine Dentistry, Dr. Christianne Lee or Dr. Lee can guide you on how to take care of your teeth if you have a sweet tooth. To schedule an appointment with us, call us at (949) 656-2933 today.