Foods That Strengthen Your Teeth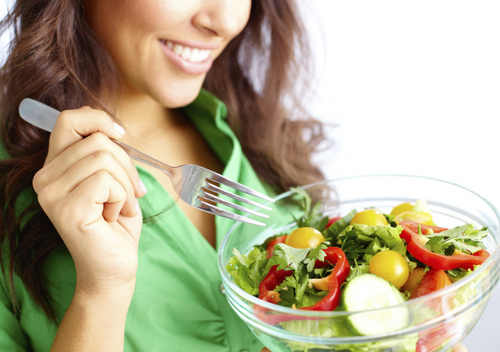 Brushing your teeth daily with fluoride toothpaste has its benefits. Add in a good minute of flossing after every meal, and your smile will be worth a million bucks. You probably knew this but what you don't know is that nutrient-rich foods play a huge role in keeping your gums and teeth healthy. A balanced diet is not just good for your physical health but dental too.

At Irvine Dentistry, Dr. Christianne Lee and Dr. Lee give patients advice on how to maintain their teeth after a cleanup. One of the things that we highly recommend is smart snacking. If you feel hungry between the standard mealtimes, eat something crunchy and full of good minerals. Forego sugary treats to keep the cavities at bay. No matter what you eat, don't forget to rinse your mouth using water to wash down all the food particles.


Foods That Are Good for Your Teeth
| | |
| --- | --- |
| • | Leafy Greens: Greens such as spinach, celery, and kale are full of fiber. They are excellent for your teeth because breaking them down requires constant chewing. This generates excess saliva, which rinses your teeth and neutralizes the acids. |
| • | Cheese: Milk and cheese are loaded with calcium. They contain a casein protein that repairs your enamel and keeps your gums and teeth intact. However, not all cheeses are equal. Some of the stinky ones can cause bad breath, so choose wisely. |
| • | Whole Grains: Whole grains such as wheat, oats, barley, rice, and corn contain magnesium, which aids in strengthening your jaw and enamel. Make sure to stay away from processed grains because they breakdown into sugar, which affects your teeth negatively. |
| • | Raw Crunchy Veggies: Carrots and cucumbers are the best veggies for snacking. If you love eating something sweet, you can go for pears and apples. All the chewing disrupts bacteria that causes plaque and keeps your gums and teeth clean. |

Why not plan your midday snacks in advance so that you are not tempted by the coffee cart parked outside your office. Give your teeth a thorough cleaning by visiting Irvine Dentistry. To schedule an appointment with Dr. Christianne Lee or Dr. Lee, call at (949) 656-2933.