How Do You Get Gum Disease?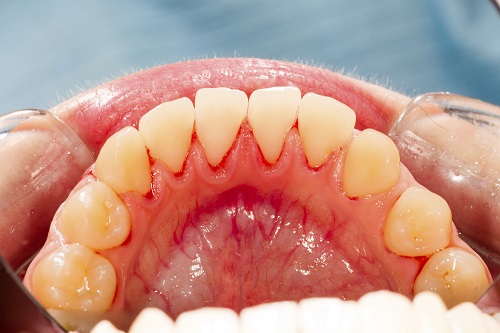 Gum disease is a common oral health condition that develops over time. It occurs when naturally occurring bacteria in your oral cavity combines with food debris. This process creates a substance called plaque, which accumulates on your teeth.

Plaque is soft and easily removed by regular brushing and flossing. However, plaque that is not removed can build-up in the pockets between your teeth and gums. It will also harden into tartar. This build-up will cause inflammation in your gums and allow bacteria to fester, which results in gum disease.


What Is Tartar?

Tartar is the hardened form of plaque. While plaque can be removed at home during your oral care practices, tartar cannot be removed as easily. Our professionals have to scrape the tartar off of your teeth during your cleaning with metal hand tools. This process is totally painless, but it prevents the tartar from causing inflammation and damaging your enamel.

The process of removing tartar from your teeth is known as scaling. Scaling is one of the most common and effective non-surgical treatments for gum disease. It is always performed in conjunction with root planing, as this provides the best results.


Can Gum Disease Be Cured?

Fortunately, yes, gum disease can be cured. When providing treatment for gum disease, our team focuses on removing the cause of the inflammation while also allowing your mouth to heal. In more advanced cases, tissue damage will also need to be repaired to achieve complete regeneration.

While gum disease can be cured, it can also come back. This is one of the many reasons why our team recommends receiving regular oral exams and professional cleanings. These visits allow our team to remove any tartar build-up and detect signs of gum disease early, which helps prevent the need for costly and invasive surgical interventions. Call our office to learn more about gum disease prevention.