Benefits of Dental Implants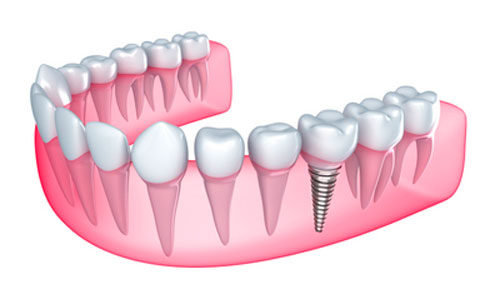 A missing tooth or two can be incredibly inconvenient in many ways. It can affect your self-esteem, speech, diet and a lot more. While there are many solutions available, your best option is to go for dental implants. Here's why.


Natural Appearance

Unlike dentures or other similar tools, dental implants appear much more natural. While you can choose a different colored crown, usually the tooth is designed to look exactly like your normal tooth. Therefore, with dental implants, you'll barely be able to tell if something was missing before.


Normal Speech

Dentures and bridges also tend to affect your speech. There's always the chance of the tooth slipping out and therefore, your words might slur. Dental implants are securely fixed into your gums and behave just like your normal teeth. As a result, they don't affect your speech.


Comfortable

Dental implants are also much more comfortable. Since they are permanently fixed in your mouth, unlike removable dentures, they don't feel uncomfortable or foreign in your mouth. They become a part of you and feel very natural.


Easy to Eat With

Eating with removable dentures can be quite hard. They can start sliding off and change position, making them painful and uncomfortable. As a result, you might have to restrict yourself from eating certain things. Thankfully, this is not the case with dental implants. They don't move around, so you can easily eat with them whatever you want.


Convenient

Dental implants are convenient. You don't have to worry about taking them off every night and cleaning them separately. These implants are fixed, and you can treat them just like your natural teeth.


Durable

Dental implants are also quite durable. The screw itself will last a long time and even the crown will require any replacements after a decade at least.
If you've a missing tooth that is causing you all kinds of problems, get in touch with us at (949) 656-2933 to solve all your problems.