What You Eat Can Make Chewing Painful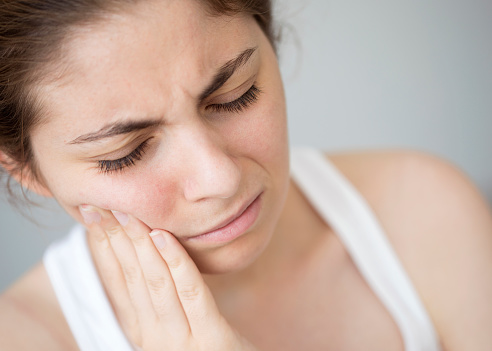 Some things are meant to be chewed and eaten and other foods should be avoided altogether. If a food causes pain while chewing, you need to stop eating it, regardless of how tasty it may be. In some cases, chewing may cause discomfort if you have a dental problem, such as TMJ.


What Foods Can Make Chewing Uncomfortable

If you have a misaligned jaw or problems with TMJ, you should avoid foods that increase jaw soreness or pain. You should know what to eat and what not to eat to prevent facial pain or jaw soreness. When chewing is painful, you also need to see us immediately so we can review the problem and determine how to treat it. In the meantime, refrain from chewing foods that are hard or crunchy. You also want to avoid foods that are cut too large or which are too chewy or tough, such as beef jerky or steak. Hard candies or caramels should be avoided bagels and corn nuts as well.


Foods that Lead to Easier Chewing

To make chewing easier, choose foods that will not cause you to overuse your jaw, but which are softer and nutritional. For example, instead of eating granola for breakfast, opt for scrambled eggs instead. You can also eat fish instead of steak or steamed or roasted vegetables instead of raw carrots. Leafy green vegetables can be eaten as well as beans or mashed potatoes. Fruits can also be enjoyed without the seeds or skins. Yogurt is another option that makes eating food less strenuous. You can also eat soft breads or pastas or enjoy soups or stews.

If you have any difficulties with chewing, give us a call today. Problems with chewing can stem from TMJ or TMD or from gum disease. If there is an underlying cause to your discomfort, we need to find out what it is to ensure better dental functioning.