What You Should Do If You Think You Have An Abscess
Irvine, CA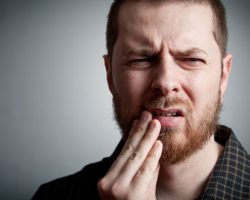 An abscess is an area where infected fluids collect under the skin. When fungi, bacteria, and germs attack an open wound, they cause an abscess. They occur in any part of the body, including in your mouth. Your abscess risk increases when you have an animal bite, object lodged under the skin, heavy sweating, obesity or diabetes, and injecting illegal drugs.


How Do I Know if I Have an Abscess?

Your mouth region contains sensitive tissues, thereby increasing its chances of an abscess in case of an infection. If you have an abscess, a day or two before the mass appears, you will experience some pain and redness because of the infection. After a while, a swollen red mass will appear. It is often painful, and the swollen mass might start to leak. The pus can be color yellow or red, and it always has a bad smell.


What Should I Do if I Have an Abscess?

If you have an abscess, apply a warm compress on it; this will not only open it but drain it too. Start by wetting a piece of cloth in warm water. Compress it for about ten minutes, repeat this process four times a day. Remember not to open the abscess using a needle because it will push the bacteria deeper into your blood. You should also not share the clothes or towels you use with anyone because you can end up spreading the infection. Lastly, use an alcohol-based sanitizer or soap to wash your hands; this helps prevent germs from spreading.


How To Treat an Abscess

Inclusion and drainage is a process we use during abscess treatment. It gets rid of the fluids and pus in the abscess by merely cutting. Sometimes surgery is done to decrease the chance of abscess coming back. Contact us at (949) 656-2933 for more information on how to get rid of an abscess.