Things You Can Do to Reduce Bruxism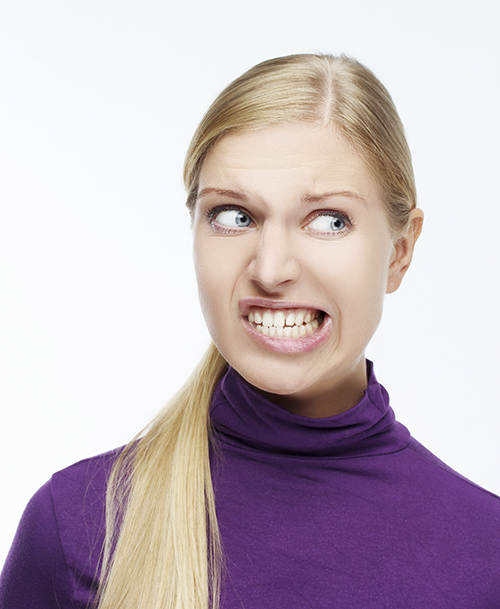 Bruxism (the occasional teeth grinding and clenching) could be conscious or unconscious. This condition is much more common in children, and fortunately, it does not usually cause harm if it only happens occasionally. When it continues often and uncontrolled, however, it could begin to wear out your enamel.


What are the Causes and Dangers of Bruxism?

If left untreated, bruxism can eventually damage the teeth or complicate your oral health. It also leads to headaches and pain in the jaw, face, and ear regions. Most times, bruxism happens in our sleep and this is why most people do not know that they have it. It could also be caused by or related to a sleep disorder. For some people, they clench and grind their teeth when they are anxious or stressed.


Treatment for Bruxism

Oftentimes, most people are not aware of their bruxism until diagnosed by a dentist. Understanding the cause of your bruxism can help in making adjustments to reduce it. If you grind your teeth when stressed, we are always willing to provide options to help you reduce stress. We would also evaluate your prescriptions to find out if any of them are contributing to bruxism. Stress counselling sessions and regular exercises can also help reduce your stress level. You could stay away from, or reduce foods and drinks, with caffeine and alcohol. Quitting smoking is also a great way to help reduce teeth grinding. Also, being aware of these actions and mentally reminding yourself to not clench is also a great way to reduce bruxism.


Custom-Made Mouthguards

Mouthguards and splints are also great options for treating bruxism. Similar to the ones used by athletes in contact sports, mouthguards are designed specifically to fit your teeth. They are useful for people who grind and clench in their sleep, as they help to cushion the teeth so they do not grind against each other. Mouthguards also reduce strain caused by clenching on your jaw. We advise that you get custom-made mouthguards, as they are more comfortable as store-bought mouthguards. To find out more, please contact our office today.