Produce Should Be Your Go-To Snack for a Healthy Mouth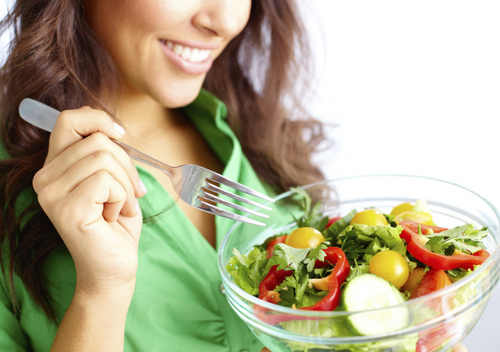 If you want to have a healthier mouth, you have to eat healthier. Processed foods and sugary treats should be eliminated from your diet if you want to have better dental checkups and fewer cavities. These foods contain refined sugar that only stimulate the acids that lead to erosion and decay.


What Should I Choose When Snacking?

To ensure better oral health, choose foods at snack time that consist of fresh produce. Some popular options include carrots and celery, as their added texture also cleans the teeth, just like fibrous fruits, such as apples and pears. Broccoli and leafy greens are also good for the teeth. To make things interesting, include dental-friendly and calcium-rich foods, such as yogurt or cheese. If you are eating celery, combine it with unsweetened organic peanut butter and drink plenty of water. Cottage cheese is another good food to choose when you are eating fruits and/or veggies. Any of these foods will support better dental health as well as give your overall nutrition a boost.


Why Fruits and Vegetables Are Better for the Teeth and Gums?

When you eat fruits and/or veggies for a snack or at a meal, you are eating foods that are nutritionally dense and usually lower in calories. Therefore, these foods will give your teeth and bones what they need to stay strong and healthy. If you snack on chips or cookies from the vending machine, all you are basically getting are calories. Again, the sugars in these foods are destructive to the teeth as well.

What do you eat for a snack? If you want better dental checkups, stick to produce and dental-friendly foods, such as whole grains and dairy. If you add healthier foods to your diet, you will find it easier to take care of your teeth and gums. Give us a call for a dental exam and cleaning if you have not seen us within the last six months.