Is Gum the Cause of Your Jaw Pain?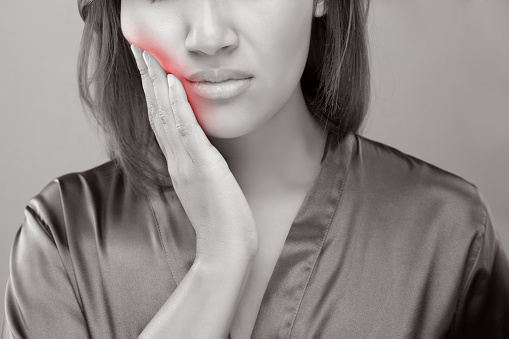 While chewing gum after a meal or for a few minutes each day may seem like a great idea to help maintain good oral hygiene and exercise your jaw muscles, you should never make it a habit. While chewing gum in limitation has various benefits, over chewing it can cause multiple dental problems.


Why You Shouldn't Chew Gum For Long?

Chewing gum after a meal not only helps you have good breath, but also helps clean your teeth by getting rid of the food particles stuck on them. However, chewing gum for more than a couple of minutes can cause multiple health problems. Chewing gum helps exercise the jawline. But when you overdo it, you begin to strain your jaw muscles and that's when it starts to hurt.

When you have a piece of gum in your mouth for a long time, it starts to get harder and harder as you continue chewing it and this puts more stress on your jaws. When you finally get rid of the gum, you will realize that your jaws are hurting and are extremely sore. It also produces too much saliva in your mouth, which tends to make your tongue heavy. If you notice, after chewing gum for a long time you will not be able to pronounce your words that effectively because your tongue feels a little heavy.

It's also not a good habit to chew gum in a professional environment because it's considered bad manners. If you want to exercise your jaw, you can chew gum for about 5 to 10 minutes, once or twice a day. But don't overdo this or it could cause severe jaw pain and an uncomfortable feeling that could take a while to go away.

If you chew gum to keep your teeth clean, you may want to make sure you are doing just enough to work but not overdo it. To find out more, contact our office today!