How to Protect Your Mouth Against Tooth Infections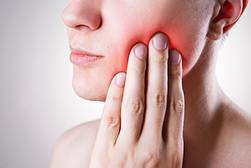 If you want to play it safe against oral infections, you need to brush and floss each day. Use a water flosser to support your efforts. It also helps to visit our office every six months to get a check-up and professional cleaning.


What Is a Gum Infection?

A gum infection, at first, may seem innocuous, as you may just experience a little bleeding. However, given time, it can progress to full-blown periodontal disease. That is why you need to brush your teeth at least twice a day and floss at least once daily. To prevent an infection, you have to get rid of the plaque which leads to tartar build-up and gum disease. If plaque is not removed regularly, it accumulates and hardens into tartar. You can get rid of tartar with a professional cleaning, which should be scheduled every six months.


How Long Should I Brush My Teeth and Floss?

Each time you brush your teeth spend at least two minutes on the activity. Make sure you cover all the sections in your mouth. Do not direct your toothbrush back and forth across the teeth, as this is ineffective. You want the bristles to reach between the teeth. Therefore, you need to brush upward on the bottom row and downward on the top row. Flossing assists in removing food and plaque between the teeth. To support your at-home hygiene, use a water flosser to ensure you get rid of foods and particles between the teeth and at the gum line. You also need to make sure you brush the eating surfaces of your teeth. Cavities develop most often on these surfaces and along the gum line.

To prevent mouth infections, you need to stay on top of your at-home dental care and visit our office for cleanings and checkups. As long as you brush and floss, you can control infections. Making your personal dental care a priority is a good place to start. Also, give us a call today. If you have not had a check-up or cleaning in a while, now is a good time to schedule an appointment.