How to Make Your Smile as Nice as Possible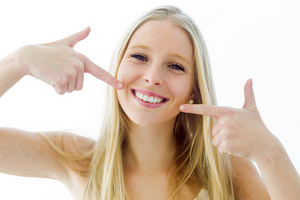 When you have a nice smile, you automatically light up a room and make people feel at ease. That is why we have committed ourselves to the practice of dentistry. Plus, no two smiles are alike. However, making the most of your smile is what will set you apart from others. The following information outlines the steps you need to take to enhance the health of your gums and teeth.


Take Extra Time to Brush and Floss

Do you have two minutes to spare? If so, that is all the time you need to brush. That includes brushing each section of your mouth and your tongue. How about flossing? You only need to floss once a day to keep your teeth in good shape. If you don't want to use string floss, you can opt for floss picks or use a water flosser instead. In total, taking care of your teeth every day should not take more than ten minutes of your time.


Whitening Your Smile

You may also want to learn more about whitening your teeth. Our in-office whitening process also takes very little time for people with busy schedules. You should be out of the dental chair in less than an hour. While we perform the whitening, you can lie back and listen to music or an audio book. We want you to have a pleasant experience whenever you visit our office. After all, that is what having a nice smile is all about. When you practice good dental hygiene at home and combine it with professional exams and cleanings, you will experience great results.

If you want to improve your smile or make it as nice as possible, give our office a call today and set an appointment. We will do everything we can to accommodate your dental needs. Whether you want to know more about getting dental implants or veneers, or wish to whiten your smile, we can help you reach your specific dental goals. Give us a call now for more information about our comprehensive menu of dental services.