How Often Should One Get Dental Checkup?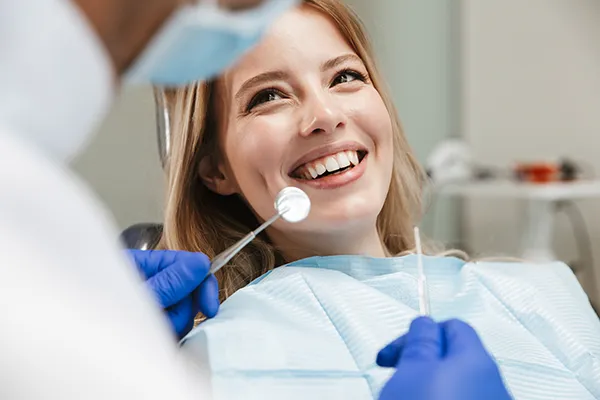 Maintaining good oral health does not mean visiting a dentist only when you have dental issues. It is good to understand that there is a difference between dental treatments and dental checkups. Dental treatments focus on procedures that help to repair and fix dental issues.

On the other hand, dental checkups aim to prevent oral issues and detect them early before they harm oral health. This being said a regular dental checkup should be your priority. This involves visiting a dentist at least twice a year. However, how often to schedule a dental checkup may depend on your oral health, lifestyle, and oral hygiene.


What Happens During A Dental Checkup?

A dental checkup is an in-office procedure that allows a professional to access your mouth and suggest treatment or at-home remedies if needed. While every dental practice has its own strategies to follow during the checkup, there are some general procedures to expect during dental checkups. First, a dentist may perform an X-ray to find any oral issues.

They may also ask questions about your lifestyle and oral health since your last dental appointment. This allows them to pinpoint any habit that can ruin your oral health. It also helps them provide advice on improving your oral hygiene habits. In most cases, the specialist may suggest dental cleaning to remove plaque and tartar to prevent oral issues.


Are Dental Checkups Worth The Investment?

Oral checkup is a preventative dental care. Since this procedure involves teeth cleaning, it helps to prevent issues such as gum disease, cavities, oral cancer, and tooth loss. It also eliminates the need for costly dental procedures. Hence, dental checkups are a good idea if you want to maintain your white and strong teeth. Schedule an appointment today for a dental checkup and cleaning.