How Can Dentist Treat Temporomandibular Disorder (TMD)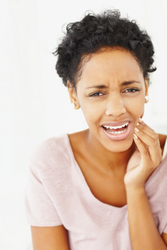 Temporomandibular Disorders (TMD) are jaw disorders that are related to facial pains. They are the problems that cause an issue with the normal functioning of the facial bones, muscles, and joints. The jaws that connect your lower jaw to the skull are the temporomandibular joints. They are one of the most complex and important joints of the body. Your local orthodontist is however responsible for fixing the various disorders that may arise from the joints.


Symptoms of TMD

To understand how TMD is treated, you need to be very keen on the signs of the disease. The earlier the disorder is diagnosed, the easier and more efficient the treatment. Some of the common symptoms of TMD are jaw discomfort which is often common in the mornings and late afternoons. You are also expected to experience pain in the shoulders and neck, headache, pain in the ears, locking of the jaws, movement of the mouth might be limited, and dizziness. In severe cases, you might experience numbness in the fingers and tooth sensitivity.


How it is treated

Treatment options depend on the stage. Severe case disorders might call for surgical intervention while other minor treatment options are: Dental splints which are appliances made for oral application to reduce the pressure on the temporomandibular joints (TMJ). They are used while sleeping preventing pain and further damage.

You can also opt for orthodontic treatments that correct the misalignment of the jaws. They include using aligners and braces to improve bite and reduce the effects. You are also encouraged to go for physical therapy to exercise, relax the jaws, and also to improve the jaw's mobility. The therapy also helps in reducing the pain caused by the TMD. In some other cases, your dentist might prescribe anti-inflammatory drugs and muscle relaxants. All these methods of treatment depend on the severity of your case. The earlier it is diagnosed, the easier and less painful it might be during treatment. Help us fight these disorders by calling us today.