The Importance of Regular Dental Check-Ups and Cleanings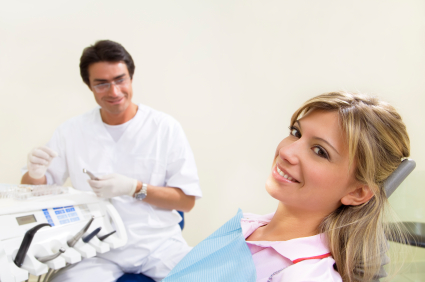 Regular dental exams and cleanings are necessary for preserving good oral health because dental health is an integral component of overall health. While everyday brushing and flossing are crucial, professional dental care may stop significant dental issues and maintain the health of your teeth and gums. The importance of routine dental exams and cleanings is illustrated by the following four factors:


Preventative Care

Regular dental exams and cleanings are a key part of preventative care, which is a crucial component of dental health. Your dentist can spot early indications of dental issues like cavities, gum disease, and oral cancer during these appointments. Early identification can stop these issues from getting worse and need more intensive therapy.


Professional Cleaning

On your teeth and gums, plaque and tartar can still accumulate even with routine brushing and flossing. This accumulation is removed by professional cleaning, which can help stop gum disease, cavities, and foul breath.


Oral Health Education

Regular dental check-ups and cleanings provide an opportunity for oral health education. Your dentist can provide tips on how to brush and floss properly, provide product recommendations, and give advice on how to maintain good oral health.


Save Time and Money

Frequent dental exams and cleanings might ultimately save you time and money. Preventive care can aid in avoiding major dental issues that call for longer-term and more expensive treatment. Early detection of issues allows your dentist to address them before they worsen and cost more time and money to resolve.

For maintaining good oral health, regular dental exams and cleanings are crucial. They may educate you on oral health, give expert cleaning, aid in the prevention of dental issues, and ultimately save you time and money. Don't ignore your dental health; make an appointment for your next checkup and cleaning right away.