Connection Between Oral Health And Osteoporosis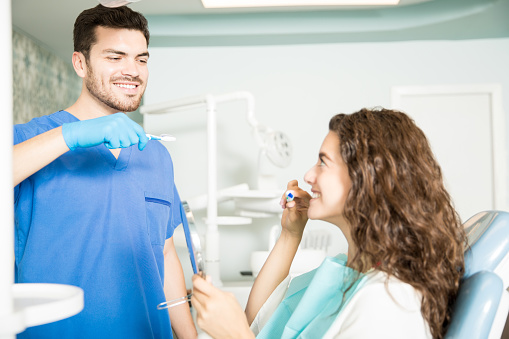 With osteoporosis, bone density decreases, and fractures become more likely. While older women are more likely to have this condition, it may strike anybody at any time. The link between poor dental health and the development of osteoporosis is often overlooked.


Osteoperosis Affects The Oral Cavity

The jaw bones are particularly vulnerable to the effects of osteoporosis, which may make them weaker and more prone to infection. Tooth decay, gum disease, and jawbone infections are some of the oral health issues that might result. Osteoporosis may be exacerbated by neglecting one's dental health and vice versa. Plaque and tartar on the teeth may induce gum disease, which can cause systemic inflammation. The loss of bone mass that characterizes osteoporosis might be hastened by inflammation.

Good dental hygiene has been shown to minimize the likelihood of developing osteoporosis and its associated problems. Keeping your teeth and bones healthy may be accomplished via routine dental check-ups, diligent daily brushing and flossing, and a diet high in calcium and vitamin D. You must inform your dentist if you have been diagnosed with osteoporosis.

They can help you create a treatment plan that considers your dental health and osteoporosis. In conclusion, maintaining frequent dental check-ups and practicing proper oral hygiene to prevent osteoporosis is essential. Taking care of your teeth and bones may make your life healthier and happier by lowering your chances of having oral health issues and osteoporosis.


Get In Touch In With Us

Start your journey to a beautiful and healthy smile by taking the first step. Contact our dental practice as soon as possible to schedule a comprehensive dental check-up and cleaning. You can count on our skilled staff to provide you with dental treatment of the highest possible standard in a setting that is both pleasant and accommodating.