How To Clean Your Tongue Properly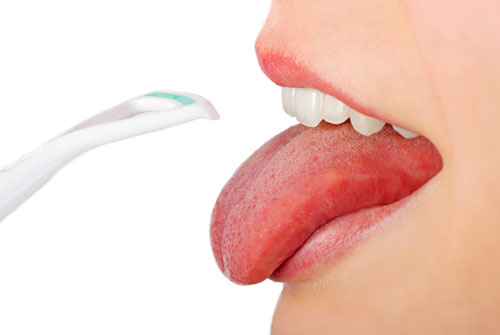 It is essential to clean your tongue at least twice a day, but you should take your time and make sure you are using suitable instruments, such as a toothbrush or a scraper. After cleaning your teeth, you should use your toothbrush to clean every region of your tongue thoroughly. You must use a toothbrush with gentle bristles.

This will not only protect the enamel on your teeth from harm but also prevent cuts from occurring on your tongue. Always remember to give your language a little gentle brushing after you've finished brushing your teeth. Gently brushing your tongue further decreases the possibility of harming your tongue while allowing you to clean it effectively.


A Scrapper Can Also Be Used To Clean Your Tongue

After you have cleaned your teeth, put your tongue out and let it hang loosely, so it doesn't point anywhere. Use your scraper extensively in the furthest corners of your mouth. However, be careful not to regress too far! You should avoid doing anything that can make you sick to your stomach. One thing to remember is that as you get the hang of things, you may extend the distance you hold the scraper back.

Repeatedly insert the scraper into your mouth's rear and forward areas, removing plaque and tartar. Only a slight touch is required. Every time you use the scraper, wash it in between uses. Tongue cleaning is an integral element of good oral hygiene. It is as essential as taking care of your teeth by brushing and flossing daily. However, it will take a little while to form the habit of flossing daily.


Get In Touch With Us

Our clinic recommends scheduling an initial visit for anybody interested in enhancing their teeth and gums. Our clinic recommends planning an initial visit for anybody interested in improving their teeth and gums.