Tonsil Stones
Posted on 12/19/2022 by Dr. Christianne Lee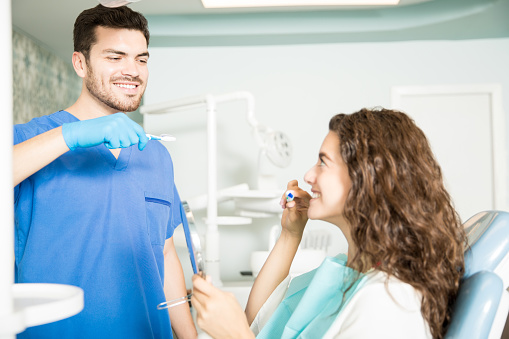 Tonsil stones are calcifications that form on the tonsils and are yellowish or white in color. Tonsils are lymph nodes located in the back of the throat. These stones are comprised of hardened, impacted biofilm that accumulates in your tonsil crypts. They might be as little as a rice grain or as huge as a grape. Tonsil stones often form on the palatine tonsils on the sidewalls of the back of your throat. Tonsil stones are seen in about 5-6 percent of adult dental patients.

Tonsil stones are twice as prevalent in males as in women, more common beyond the age of 40, and less common in black people than in other ethnic groups. Tonsil stones that are moderate may be missed. Tonsil stones, on the other hand, can be a huge annoyance if they make you feel like you must swallow all the time or create unpleasant halitosis. Tonsil stones frequently fall out on their own, but others are so resistant that they must be removed by a dental specialist.


Causes of Tonsil Stones

Poor oral hygiene, continuous mouth breathing, deep crevices in tonsils, huge tonsils, chronic tonsillitis, hormonal changes, and too much calcium in the blood without adequate vitamins K2 and D3 are all causes of tonsil stones. When there is inflammation and bacterial overgrowth in the mouth, food waste, dead cells, germs, and mucus stuck on the tonsils can calcify and form stones. When white blood cells are directed to an infection site, they leave minute calcifications behind, which can develop to tonsil stones over time.


Tonsil Stone Symptoms

Tonsil stones can affect your dental health even if you can't see them in the mirror. Some little tonsil stones may not create any symptoms. Tonsil stones are characterized by chronic foul breath, visible yellowish or white stones on the tonsils, painful throat, trouble swallowing, a frequent urge to swallow, earache, persistent cough, and enlarged tonsils. Living with tonsil stones is inconvenient. Tonsil stones are most associated with persistent foul breath and a sense of being unable to swallow. They can also produce ear or throat pain, difficulty swallowing, a cough, and other ear, nose, and throat symptoms.